Grocery
Solutions for the grocery retail industry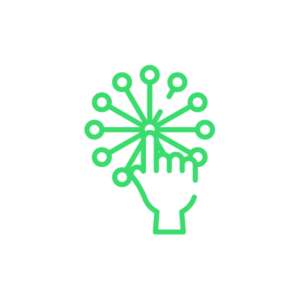 Industry Overview
The grocery retail industry is changing at an unprecedented rate compared with other industries. Since the beginning of the pandemic, consumer purchasing habits in the grocery industry have shifted towards more non-traditional methods, such as online grocery and buy online, pick-up in-store (BOPIS). Grocery retailers are expected to provide huge selections of goods from a number of domestic and international brands both in-store and online. To deal with shifting fulfillment methods and capitalize on growing sales, grocery retailers must invest in their omnichannel capabilities and automation presents an interesting and potentially industry-changing opportunity.
Industry Trends
Traditional grocery retailers are searching for solutions to increase their online fulfillment capacity in order to meet growing e-commerce demand. On the other hand, pure e-commerce players, like Amazon or JD.com, are expanding their store footprint to offer in-store locations that provide equally seamless experiences as their online offerings.
Consumer expectations across in-store and online channels are similarly demanding. Expecting wide product selections at competitive prices, consumer expectations and a highly competitive market are shrinking profit margins for grocery retailers.
To alleviate pressure on their direct-to-consumer operations, grocery retailers have developed innovative new business models, particularly with how they fulfill orders. From BOPIS and curbside pick-up to yearly membership programs, grocery retailers are being forced to adapt their longstanding models to meet shifting demand.
Our Value for Grocery Retail
The grocery industry is in need of innovative, next-gen solutions to help develop and manage omnichannel fulfillment capabilities as well as support new business models.
We help grocery and retail by delivering:
Improved omnichannel capacity

Using our solutions to gain visibility and automate order management, warehouses can inbound and outbound material to fulfill retail distribution, direct-to-consumer, and hybrid methods.

Increased throughput capacity

To deal with rising volume, our solutions help to optimize traditionally labor-intensive workflows, reduce inefficient physical work, and deliver up to 3x productivity increases.

Ease of deployment

Unlike large, expensive automated storage and retrieval systems (ASRS) or other limiting goods-to-person methods, our solutions can be deployed within 2 months without requiring any cumbersome engineering work or complicated changes to warehouse layout.
Proven in the grocery retail industry