Simplify high-stakes movements with Max
Dangerous and monotonous should not describe anyone's job. Protect your workers, your goods, and your facility from unnecessary accidents with ForwardX Max solutions. Trade in your old forklifts for a smarter, safer solution to automate high payload movements.





A safer, smarter solution
Choose the solution best suited to your requirements.
Automate your moving and picking workflows with one of the customized Max solutions below.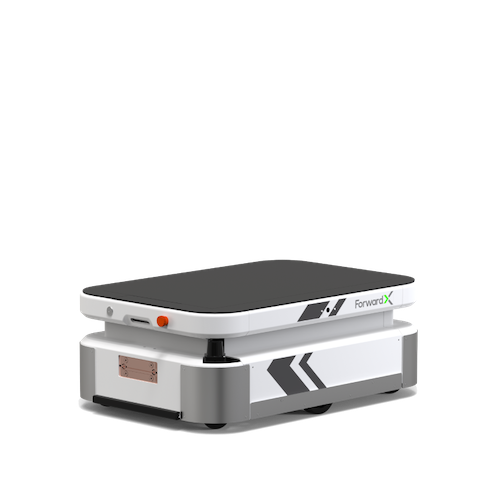 Max 300/600
300kg to 600kg payload capacity. Compatible with custom top modules.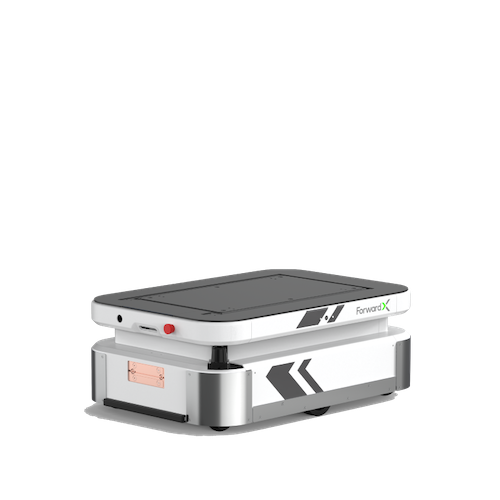 Max 300/600 Lift
Native lift functionality. Hands-free pick up and drop off.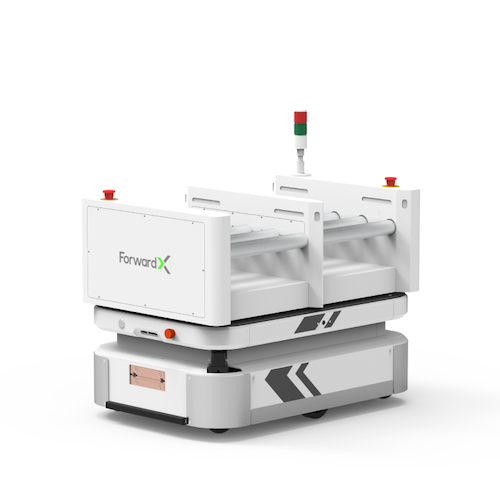 Max 300 Conveyor
Built-in conveyance functionality. 5 configurations.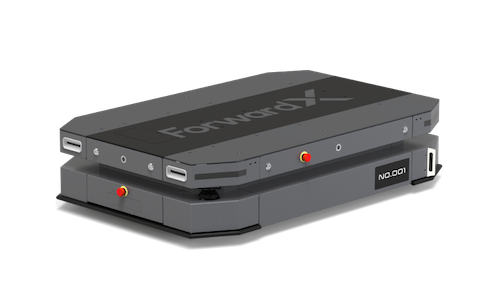 Max 600L/1200L
Between 600kg and 1350kg payload capacity. Payload surface to support all pallets.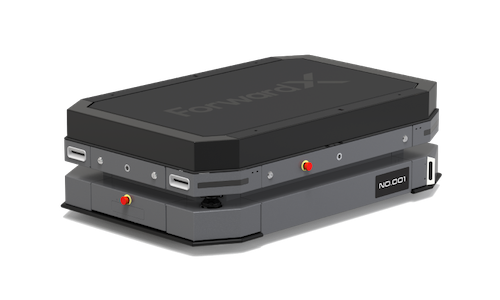 Max 600L/1200L Lift
Between 600kg to 1200kg payload capacity. Built-in lift functionality. Compatible with workstations to achieve full autonomy.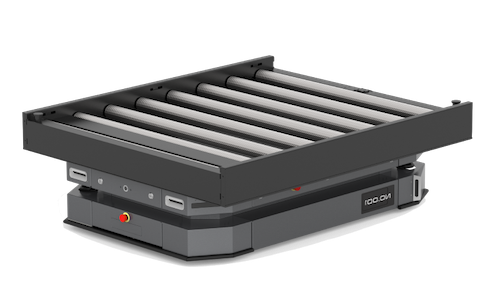 Max 600L/1200L Conveyor
Native conveyance functionality. Configurable dimensions.

Efficiency
Material spends a lot of time traveling across your facility. By automating high-payload movements, you can redirect your workers to tasks only they can complete.

Productivity
Increase throughput by getting material delivered to the right place at the right time. Implementing an AMR solution that makes material transfer completely hands-free.

Safety
Make dangerous work safer by automating high-payload movements with certified-safe AMRs. Protect your workers with 360-degree obstacle detection and CE-certified solutions.

Reliability
You can't afford unplanned downtime. Automate core workflows with solutions that are proven to deliver 99.5% fault-free operation.

Return-on-Investment (ROI)
Get payback in under 2 years by reducing labor and recruitment costs, increasing material turnover, and minimizing downtime in your operations.