Third-Party Logistics
Solutions for warehousing solution providers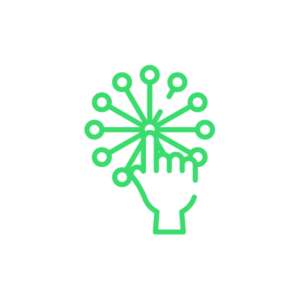 Industry Overview
With a changing consumer market, shippers need to do more to offer their customers more convenient and higher quality service. From online orders and buy online, pickup in-store to retail locations, retailers face increasing logistical pressure to get their products where they need to be. This means more and more retailers will be looking to outsource their logistics services to forward-thinking, capable third-party logistics (3PL) providers. But how can 3PLs deliver better service to their customers? Investing in innovative new technology, like collaborative mobile robotics, enables you to give your customers world-leading results.
Industry Trends
Due to the competitive nature of the third-party logistics market, 3PLs are looking for solutions to help them shorten delivery times, increase the breadth and quality of their services, and lower costs.
Customer demand is becoming more diverse and individual which requires highly flexible warehousing operations.
SKU proliferation and omnichannel fulfillment make warehousing operations more complicated to manage, require more precision and stronger digital capabilities.
Rising external costs from scarce labor, land, and transportation make warehousing operations more expensive and harder to plan for.
Our Value for Third-Party Logistics
To meet the dynamic third-party logistics market, 3PLs need intelligent solutions that help them combat external pressures, such as a highly fragmented market, tightening profit margins, and better service expectations.
We help 3PLs by delivering:
Increased throughput capacity

We deliver up to 200% increases in throughput by helping 3PLs automate slow, labor-intensive processes.

Improved accuracy

Our solutions help 3PLs reach best-in-class levels of accuracy up to 99.5% in their material handling operations through digitizing data collection and removing room for human error.

Reduced labor costs

By automating low-skill physical tasks and getting more out of workers, we help 3PLs reduce labor dependency resulting in up to 50% savings in labor costs, such as wages, overtime, training costs, and recruitment costs.
Proven in the third-party logistics industry