Ecommerce
Solutions for the e-commerce industry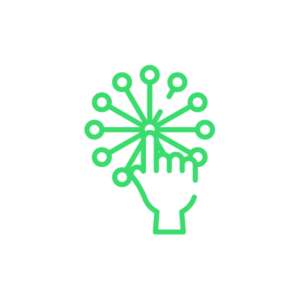 Industry Overview
Consumer habits have evolved significantly over the last 20 years. Each year, e-commerce gains more and more ground from traditional brick-and-mortar retail. This means you need to fulfill more and more online orders which brings more complexity to your operations. You are fulfilling orders direct to the consumer, so you need to get it right the first time on time. But how can you improve your ability to fulfill online orders?
Industry Trends
E-commerce retail has taken a larger slice of overall retail sales which has brought attention to how companies service consumers through their own online platforms and digital marketplaces, like Amazon
Consumer expectations for e-commerce are demanding and are proving difficult to live up to for many operations. This comes from competitive pricing, 48-hour delivery expectations, and low or free delivery fees.
Consumers expect service equal-to or better than in-store retail, which means they expect high accuracy service and a convenient returns procedure.
Companies are expected to offer the same or more choice through online platforms leading to a high number of SKUs on offer and requiring more effort logistically.
In addition to regular seasonality, e-commerce also observes its own seasonality from promotions originating online, such as Cyber Monday.
Costs are rising, from labor to land costs. Labor cost increases stem from a shrinking workforce and changing government policy whereas land cost rises come from e-commerce warehousing's requirement for 4x the space of traditional warehousing.
Our Value for E-commerce Logistics
E-commerce operations may be one of the most demanding and costly operations to carry out but companies must expand their e-commerce operations in order to stay competitive. They need agile, high-performance solutions to help them meet their customers' demands.
We help e-commerce retailers by delivering:
Increased throughput capacity

E-commerce orders require more time, space, and money to fulfill. Our solution enables e-commerce retailers to meet order volume while keeping costs low.

Increased flexibility and agility

The on-demand nature of e-commerce means that online fulfillment operations must deal with the unpredictability of demand without any buffer. Our Al-enabled platform offers a live response to fluctuating volume and provides intelligent flexibility.

Increased accuracy

Directed workflows and advanced data collection tools allow e-commerce operations to increase material handling accuracy in their facility and improve their OTIF performance.
Proven in the e-commerce industry