Omnichannel Retail
Solutions for omnichannel logistics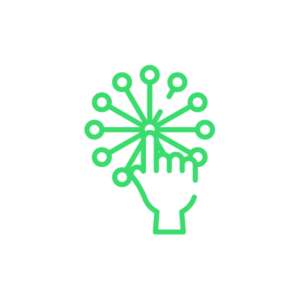 Industry Overview
The retail landscape continues to evolve as traditional brick-and-mortar retailers race to catch up with leading e-commerce retailers in their online offerings and e-tailers begin to open physical stores. The end goal of both remains the same: to deliver a seamless experience across all mediums and develop a dominant presence across multiple channels. However, omnichannel success is not as simple as it might seem due to the large pressure it puts on a company's supply chain. Whether in-store or online, customers expect faultless service and almost immediate delivery of goods. In order to live up to these expectations, traditional retailers and e-commerce specialists must adapt their warehousing operations to deliver more visibility, more flexibility, and more intelligence
Industry Trends
Consumers expect similar ranges of products across physical and digital channels. Omnichannel warehousing requires a larger range of SKUs to deal with distribution across multiple channels.
Similar to pure e-commerce fulfillment, omnichannel fulfillment experiences higher order volume than traditional retail with lower quantities per order. Furthermore, omnichannel operations must deal with high packages-per-order while trying to keep delivery costs competitive.
Due to the demanding and complex nature of omnichannel fulfillment, retailers have increased interest in intelligent technology that enables flexibility in their operations. Technologies from mobile robots to RFID are being considered and implemented to improve omnichannel capabilities.
Our Value for Omnichannel Fulfillment
Combining the challenges of to-store and to-consumer distribution, omnichannel retailers need to find solutions to make their traditional operations more flexible and intelligent to meet the demands of e-commerce order profiles.
We help retailers achieve omnichannel success by delivering:
Flexible, low-cost deployment

Requiring little-to-no infrastructure and no downtime, our solutions help retailers rapidly improve their capabilities through our flexible, low-cost deployment.

Reduced labor costs

The high-touch complexity of omnichannel fulfillment typically requires more labor. But our solutions help reduce labor dependency and reduce labor costs by up to 50%.

Improved productivity

Complex problems, such as those found in omnichannel fulfillment, require intelligent solutions. Our software algorithms and advanced robot sensing allow operations to fulfill online and offline distribution simultaneously, resulting in increased order throughput.
Proven in the omnichannel retail industry