Automate inbound and outbound workflows
Swap dangerous forklifts for a safer, smarter alternative with ForwardX Apex Autonomous Mobile Robots. Suitable for the transport of pallets, the Apex range allows you to automate risky tasks from pallet staging and putaway to case picking and dispatching.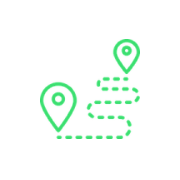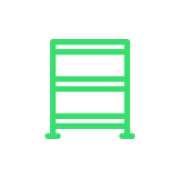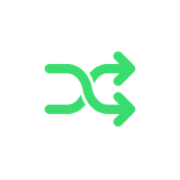 The safer alternative to forklifts
Choose the solution best suited to your requirements.
Automate your pallet-based workflows with one of our Apex solutions below.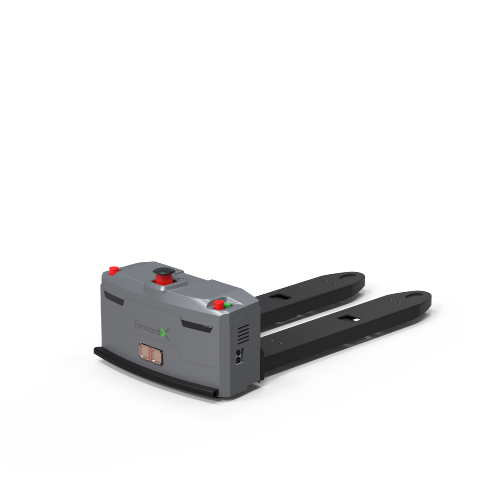 Apex 1000
Suitable for horizontal movement of pallets. Perfect to replace hand and electric pallet trucks.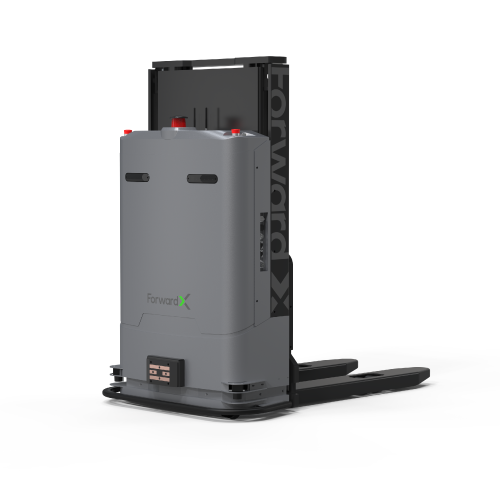 Apex 1500L
Suitable for lifting, carrying, and stacking pallets. Replaces pallet stackers.

Efficiency
Working together with a fewer number of forklift drivers, Apex robots make your forklift drivers more efficient by minimizing long-distance travel in your warehouse.

Productivity
Due to their autonomous nature and automated charging management, Apex mobile robots offer higher levels of productivity because they can work around the clock 24/7.

Safety
With an intelligent fleet manager coordinating your fleet of autonomous robot forklifts, you can be sure that your operations will operate fault-free throughout every shift.

Reliability
You can't afford unplanned downtime. Automate core workflows with solutions that are proven to deliver 99.5% fault-free operation.