Automotive
Solutions for the automotive industry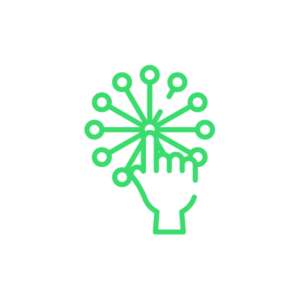 Industry Overview
Few industries have had the kind of impact on the global economy that the automotive industry has had over the last century. While one of the older high-tech industries, the automotive industry has experienced change as much as any other industry. But many would agree the biggest change is happening right now. As demand shifts and new factors like environmental regulations begin to take real effect, the industry is likely to experience new levels of disruption. Interest in electric vehicles (EV) is growing as tech-focused start-ups develop innovative solutions and traditional companies begin to develop their own vehicles to rival them.
Industry Trends
Regulation surrounding environmental and safety standards is increasing cost pressures while also increasing the complexity of operations from design to manufacture. Furthermore, established OEMs continue to invest capital in developing alternative technologies to produce low-emission vehicles for the short-term with little-to-no understanding of which technology will prevail in the future.
Growth of sales and profit in developing economies presents an opportunity but current supply chain networks are unsuitably aligned with future sales. Furthermore, current product ranges and production capacities may observe problems with product-market fit as emerging markets exhibit differences in preference.
The growth of digital platforms and shifting consumer behavior present both opportunities and threats. Consumer use of digital channels for information gathering and decision informing allows car manufacturers to provide a better customer experience; however, they are also under threat from established digital platforms.
Development of alternative technologies to meet regulation and geographic shifts in sales mean that OEMs must exert further control of their suppliers to meet future sales.
Our Value for Automotive
The automotive industry will undergo a transformational change over the coming years. To ensure success in the future state of the market, automotive manufacturers will need to implement advanced solutions that help them to control their supply chain more effectively.
We help the automotive industry by delivering:
Flexible operations

As product selections expand to meet geographic differences in demand and new regulation, automotive manufacturers require more flexibility in their production. Our solutions offer unrivaled flexibility to help automotive manufacturing facilities achieve agile, autonomous material handling.

Increased throughput capacity

Replacing traditional manual methods and outdated AGV technology, our solutions allow automotive manufacturers to optimize their processes, reduce slow manual work, and increase productivity.

Reduced labor costs

While many parts of the automotive manufacturing process are automated, there are still many areas where physical material handling is required which add cost pressure to large-scale operations. By acting as a productivity catalyst to your current workforce, our robotic solutions reduce labor costs, from wages to recruitment and training costs.
Proven in the automotive industry