Beauty & Cosmetics
Solutions for the beauty & cosmetics industry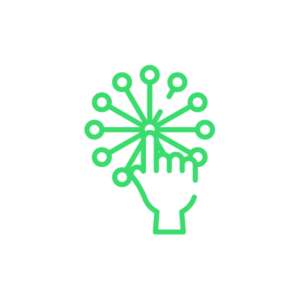 Industry Overview
Much like the fashion and apparel industry, beauty and cosmetics is subject to trend-based demand cycles with today's popular products likely to be out of fashion tomorrow. Supply and demand are in a constant battle as beauty retailers invest heavily in promoting the latest trends and products. For cosmetic supply chains, they must guarantee the latest products are stocked in-store and online and available for purchase while they are popular.
However, unlike the fashion and apparel industry, the cosmetics industry has higher requirements for warehousing due to special temperature requirements, low durability, and a strict regulatory environment.
Industry Trends
SKU proliferation is a factor in the cosmetics industry with a large range of functional product types, styles, and brands. This requires warehousing operations to deal with high SKU quantities in varying form factors.
New products are developed and iterated quickly as new beauty trends emerge. Much like the fast-fashion industry, cosmetics operations need short lead times from product design to distribution.
E-commerce is becoming more established as the dominant sales channel. As a result, the beauty and cosmetics industry requires better omnichannel fulfillment capabilities.
Consumer demand is volatile and subject to significant trend influence. Also common are promotional sales to launch products and clear excess stock. Because of this, warehousing operations must be agile enough to deal with regular peaks and troughs.
Our Value for Beauty & Cosmetics
In order to deal with industry trends, warehouses serving the beauty and cosmetics industry need to increase the agility of their operations, minimize costs while fulfilling complex order profiles, and increase throughput capacity to match seasonality.
We help beauty and cosmetics retailers by delivering:
Flexible deployment and scalability

Our solutions are straightforward to deploy, low-cost, and can be delivered rapidly. AMR fleets can also be scaled up and down with relative ease to help retailers deal with peaks.

Reduced costs

Our solutions help to cut costs by reducing labor dependency, lowering recruitment and training costs, and better-utilizing warehouse space.

Increased throughput capacity

Acting as a multiplier to your workforce, our solutions help increase your throughput capacity by 2-3x without requiring a huge engineering project.