Electronic Components
Solutions for the electronic components industry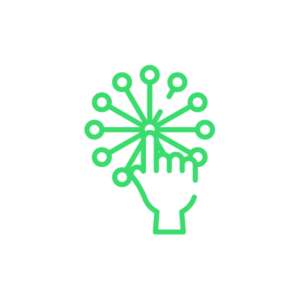 Industry Overview
All electronics products make use of electronic components and circuit boards of some kind. So it's no wonder that the manufacturing of electronic components & PCBs is expected to continue to grow at an alarming pace. With miniaturization and the increasing demand for high-performance, energy-efficient electronic devices accelerating growth, the electronic components and PCB industries have been driven by the consumer electronics and automotive industries. Furthermore, the adoption of emerging tech like 5G and the Industrial Internet of Things (IIoT) are revolutionizing design and assembly. With the pace of change, one thing is clear: manufacturers must innovate in their production to stay competitive and capitalize on new markets.
Industry Trends
Consumer electronics continue to dominate as the main driver of electronic component & PCB manufacturing. Main drivers of growth come from the move towards extending battery life, the miniaturization of microchips, and increasing requirements for microchip functionality.
Since bouncing back from the dampening effects of the early pandemic, growth in the consumer electronics and automotive industries is pushing electronic component manufacturers to produce a wider range of products at a higher volume. Furthermore, with the disruptions seen in the global supply chain, electronic component and PCB manufacturers must ensure production planning and logistics operations are able to meet OEMs' expectations.
To add to the vast demand of consumer electronics and automotive industries, electronics component and PCB manufacturers are seeing growing interest and adoption of emerging technologies that may transform the products that are produced as well as the way they are produced.
Our Value for Healthcare & Pharmaceutical
Electronics component and PCB manufacturers require solutions that make the complicated simple and deliver high levels of predictable throughput. Furthermore, they need intelligent solutions that make the best use of emerging technologies, such as AI, 5G, and IoT.
We help the electronics component and PCB manufacturing industry by delivering:
Increased throughput productivity

Our solutions automate material handling processes that traditionally slow down production as an unpredictable process. In doing this, our customers are able to increase their throughput by getting more work done in less time.

Flexible operation

Adaptability is important for today's manufacturing industry with the growth of high-mix, low-volume demand. Our solutions can be adapted instantly to complete different tasks in different locations.

Lowered labor costs

Instead of trying to hire aggressively in a tight labor market, our customers can supplement their existing workforce with a robotic workforce that empowers operational efficiency and significantly reduces labor costs.
Proven in the electronic components & PCB industry