Apparel
Solutions for the apparel industry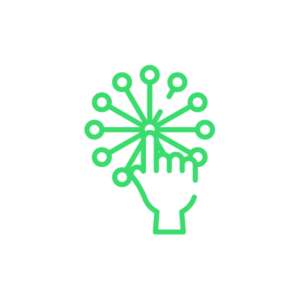 Industry Overview
The apparel industry is changing, and your operations are changing, too. SKUs are increasing and product lifecycles are decreasing due to the rise of fast fashion. With the rise of e-commerce and its higher rate of returns, you need to increase your omnichannel fulfillment capacity to meet the needs of today's consumers. You also have to address the labor problem; the fluctuations and seasonality of the apparel market means you often need to hire temporary workers for short periods to meet huge rises in demand.
Industry Trends
Since the outbreak of COVID-19, brick-and-mortar retail has taken a hit and e-commerce has seen 5 years of growth in 12 months. While in-store shopping is expected to return after the pandemic subsides, it is expected that the balance between in-store and online retail will have shifted forever.
Servicing multiple brands across multiple purchase channels makes apparel logistics operations more complex. Logistics operations now require high flexibility and high integration to help deliver a seamless brand experience no matter where the customer journey takes place.
Subject to ever-changing trends, apparel logistics experiences seasonality more than almost any industry. With such a volatile market, apparel retailers need productivity that grows and shrinks with them.
The evolution of the fast-fashion business model means products go from design to store in less than 3 weeks which means fast-fashion retailers need agility to ensure rapid replenishment of inventory.
As a highly outsourced industry, unexpected disruptions in the supply chain can lead to huge losses for apparel manufacturers and retailers. The apparel industry needs reliability in its operations and the ability to predict and prepare for disruptions across its network.
Our Value for Apparel Logistics
The apparel industry needs flexibility while being able to deliver high levels of throughput during seasonal peaks. With dynamic demand and high requirements for speed, apparel manufacturers and retailers need intelligent, reliable solutions that help them adapt to the market quickly.
We help apparel manufacturers and retailers by delivering:
Increased throughput capacity

Combining efficiency with flexibility, our solutions help increase throughput capacity by up to 200% without reducing agility in order to help apparel operations stay nimble.

Improved accuracy

By consolidating workflows and utilizing advanced data collection methods, our solutions help apparel companies get work done and keep track of their operations in a more accurate way. This results in accuracy levels of 99.5% and up.

Reduced labor costs

Our solutions reduce the need to recruit and train seasonal workers every year by getting more out of the workers you already have. Acting as a productivity multiplier, our solutions can be scaled up and down with your operations to help you save up to 50% in labor costs.
Proven in the apparel logistics industry