Home Electronics & 3C
Solutions for the home electronics & 3C industry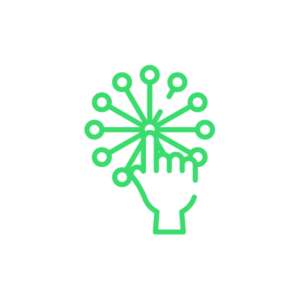 Industry Overview
Consumer electronics are no longer expensive toys for those with money to spend. They have integrated into our lives as absolute necessities with nearly 50% of the world population owning a smartphone and 79% of households worldwide owning a television. From computers to smartphones to refrigerators, the market for 3C products continues to grow at an accelerated rate. Now, with the growing adoption of even more advanced technologies like 5G, AR/VR, and IoT, the consumer electronics industry is poised to grow even faster.
Industry Trends
While consumer electronics have completely penetrated the developed world, market penetration in developing countries continues to grow as the middle-class population grows. This future growth presents an opportunity for consumer electronics manufacturers to offer new and existing products in new target markets. To support this growth, consumer electronics manufacturers need to expand their supply chain capabilities, from production to transportation and logistics.
The rise of emerging technologies is changing the landscape of electronics manufacturing across the world. Traditionally stable industries are closely watching the growth of new concepts and dedicating resources to the research & development of next-gen tech.
The home electronics market continues to grow in developed economies as new products enter the market, from smart home devices to new recreational products. Furthermore, as work-from-home mandates begin to cross-over to permanent working methods, demand for home electronics will likely continue to grow as people spend more time in their homes.
Our Value for Home Electronics & 3C
Consumer electronics manufacturers need a balanced mix of high volume throughput capacity, intelligent data collection and automated decision-making, and flexible operations.
We help the consumer electronics industry by delivering:
Increased throughput capacity

Our solutions can be used to increase the productivity of material handling processes by up to 2x in a production environment.

Agility and flexibility

The high-level intelligence of our solutions allows for more data collection and AI-enabled decision-making which offers manufacturers more agility in responding to demand volatility. Furthermore, the perception capabilities of our robotic solutions allow manufacturers to make changes to their processes without experiencing downtime or requiring an engineering degree.

Increased reliability

Automating traditionally manual processes can result in a more reliable material flow. However, unlike LiDAR-based or infrastructure-following solutions, our robots combine vision with laser SLAM sensing for increased uptime.
Proven in the home electronics and 3C industry