Healthcare & Pharma
Solutions for the healthcare & pharmaceutical industry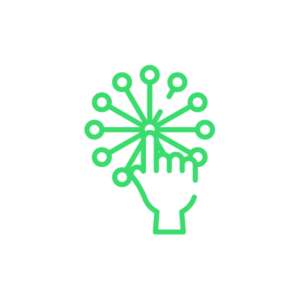 Industry Overview
The COVID-19 pandemic marked an important event in the history of pharmaceutical logistics. With supply chains around the world stretched, the healthcare and pharmaceutical industry has had to re-evaluate how its supply chains operate. Pharmaceutical providers are experiencing rising costs of research & development, production, and logistics as well as increasingly strict regulation of how things are done. As one of the few industries where lives are on the line, healthcare and pharma warehousing requires perfection in order to preserve the integrity of stock and deliver orders to the end customer on time in full.
Industry Trends
Heavily impacted by the pandemic, the healthcare industry is struggling to deal with rapidly growing demand and volatile supply. Reactive strategies are causing disruption throughout the supply chain.
Regulation on pharmaceutical supply chains is becoming more strict with governments around the world paying more attention to producing critical goods domestically. Logistics and warehousing operations are under the regulatory microscope and must show clear visibility into each part of their supply chain.
Stay-at-home orders and shifts in buying channels require warehousing operations for the healthcare industry to meet new requirements and build new capabilities.
Unforgiving requirements for storage and transportation of healthcare goods are making warehousing more complicated for manufacturers
Our Value for Healthcare & Pharmaceutical
To deal with the unpredictable demand of recent times, healthcare and pharmaceutical providers need intelligent solutions that allow them to gather useful information and make accurate predictions.
We help healthcare & pharma by delivering:
Unmatched reliability

Our solutions help healthcare warehousing to automate unpredictable processes and deliver reliable results. Using advanced vision and laser technology, our AMRs offer stable and reliable performance round-the-clock.

Increased productivity

Increase your throughput capacity by enabling your workforce to do more with less. High volume operations can reach throughput targets without costly installations.

Reduced labor costs

By enabling your workers to do more, operations are less dependent on labor-intensive methods. This results in 50% decreases in labor costs.
Proven in the healthcare industry