What is f(x) Fleet Manager?
f(x) Fleet Manager is a cutting-edge software platform that acts as the command center between your existing systems and your fleet of visual Autonomous Mobile Robots.
Connect your operations with every material handling movement on the floor for full visibility.
Supervise your fleet from any location, assign tasks according to your preferences, and track your workflow performance.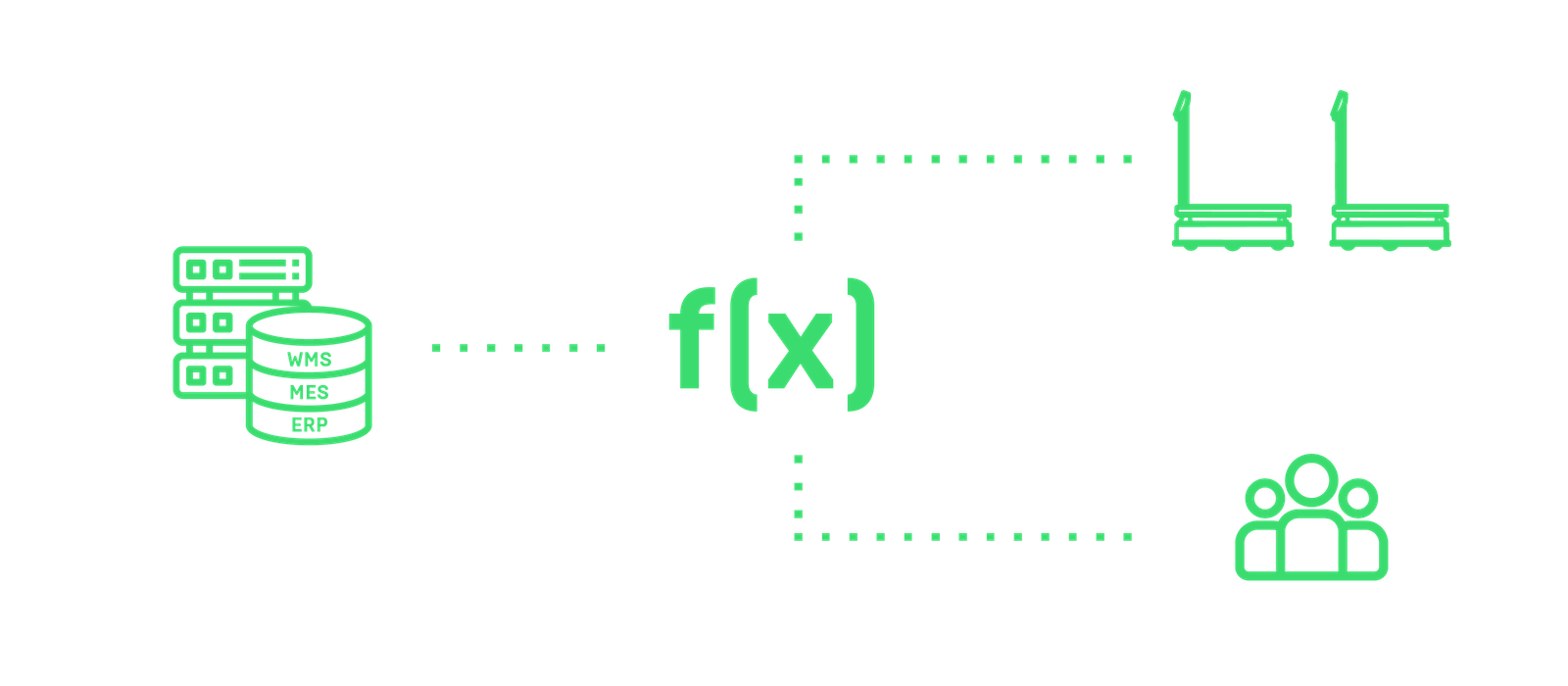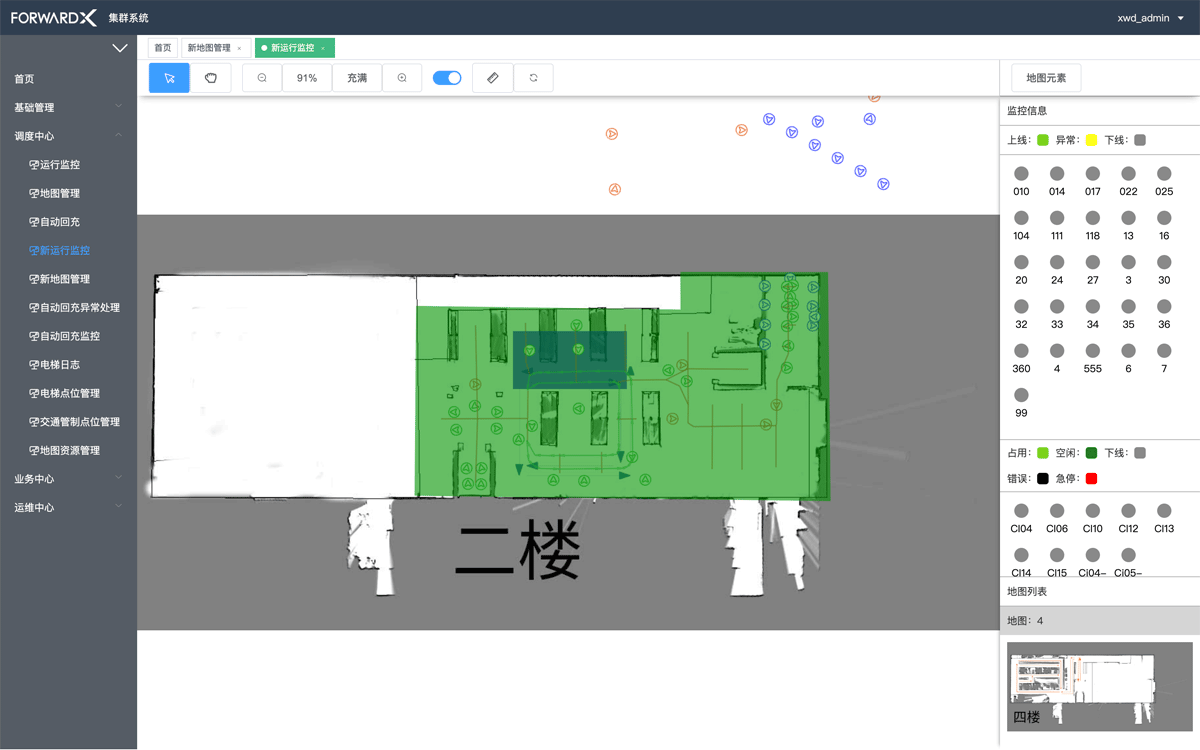 Make adjustments to your warehouse floor easily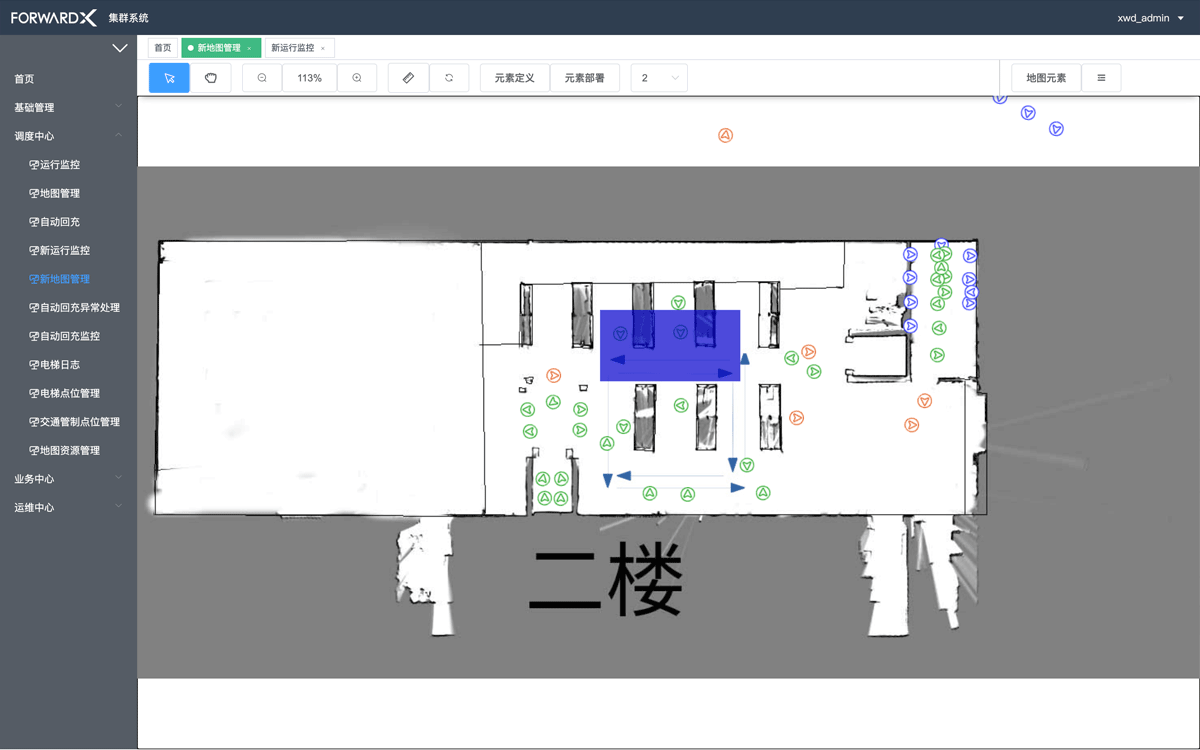 A centralized location to manage your orders and tasks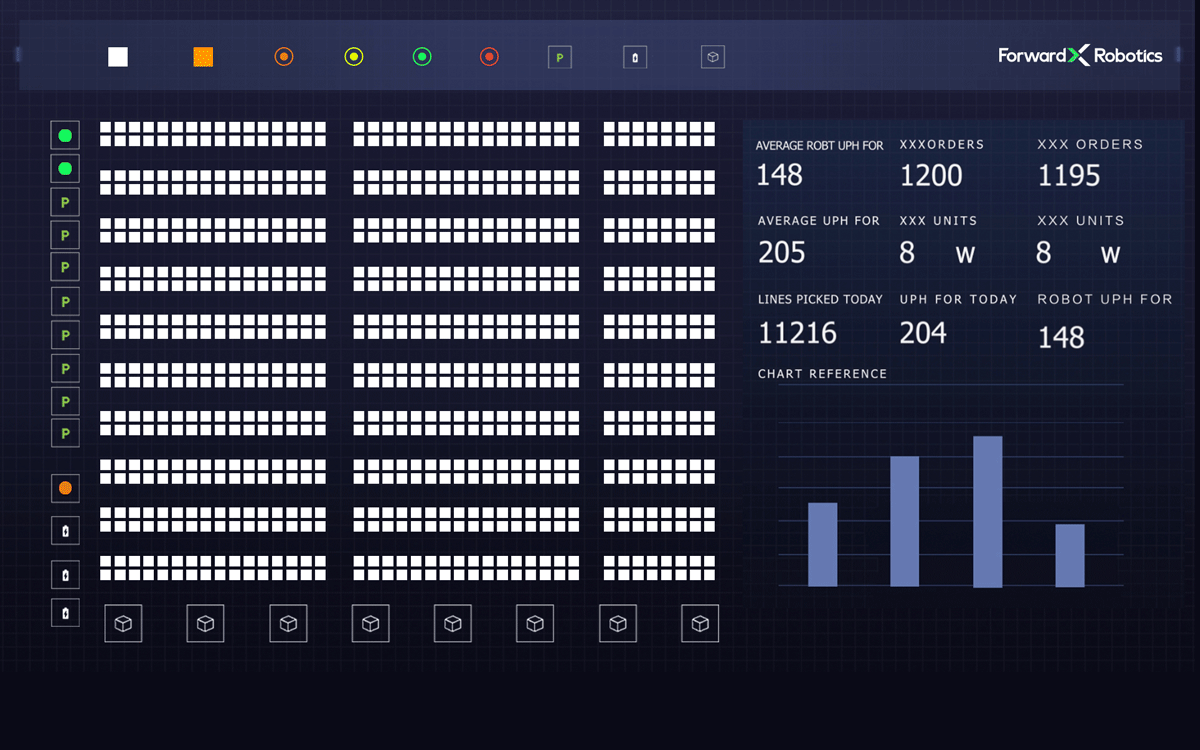 Actionable insights to help you improve your operations

Control in one place
Receives and organizes tasks from your existing systems
Intelligently assigns organized tasks across your entire fleet of up to 200 vAMRs
Monitors and adapts your operations 24/7 to optimize your fleet performance

Rich data at your fingertips
Gathers data from robots and workers on performance, route planning, and task execution
Features dashboards for hourly, daily, and monthly data on worker performance, workflow efficiency, inventory flow, and slotting optimization
Visualizes data in customizable dashboards to show insights into your operations

Hands-off supervision
Monitors battery levels and sends vAMRs to charge when necessary
Coordinates intelligent interaction with elevators and automatic door for full autonomy
Controls traffic and congestion to reduce bottlenecks

Connect all of your operations
Supports full integration with your existing systems (ERP, WMS, MES) to give you total visibility into your operations
Works collaboratively with your connected devices from elevators to robot arms and conveyors for seamless transitions